I would like to thank the attendees, speakers and sponsors for participating in the 4th annual MQ Technical Conference.
I hope the attendees learned a few new things and were well fed in the process. 🙂
Several people said the speakers were wizards with the MQ material.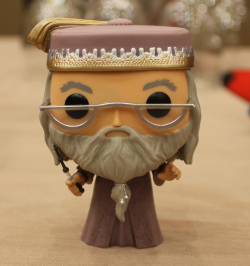 Next year's conference, MQTC v2.0.1.7 will be held on September 25 to 27th, 2017 at Kalahari Resorts.
Hopefully, next year's conference goes a lot smoother than this year's. Sometimes life likes to smacks you upside the head to see if you are paying attention. Normally, my wife and I visit the hot tub several times while at Kalahari Resorts but not this time (not even once).
Kalahari is a great place to have a conference. They do conferences every single week, so they know what they are doing. But I swear, each year they can only get 95% of it correct and its never the same problems each year. This causes a lot of stress and frustration since I want it to be 100%. And that's all I'll say on that subject.
We take our RV to Kalahari. My wife took it out on Tuesday to make a run to the local grocery store and when she got back, she complained about the brakes and how bad they were. I scratched my head and said there was nothing wrong with the brakes. So, I go out, do a quick drive in the RV and the brake pedal goes straight to the floor!! I got out of the RV and I saw some small oil drops on the ground. I spent the afternoon calling a bunch of places in Sandusky, OH but nobody works on motorhomes. Finally, I get a referral to Mike Bass Ford. Note: The RV has a Ford chassis. I called and got an appointment for Wednesday morning. The first problem, how do I drive a 12,000 pounds (5450kgs) vehicle for 33 miles (53km) and two, how do I get back. Lucky, Ken Kunkel of IBM said he drives right by the dealership and offered me a ride. Thank you Ken!! I drove it very, very, very carefully shifting between 'D', '3', '2' & '1' like my life depended on it (which of course it did). Murphy's law, the dealership did not have the brake line part and no other dealership in the area had it. They could get it for Thursday morning. Luckily, we were staying at Kalahari until Thursday.
Robin Wiley was a speaker at MQTC this year. I first met Robin when I joined Candle in '98. Wednesday morning, he was sitting in another speaker's session when he developed chest pains and was having problems breathing. I learnt something new: Kalahari has EMT staff on site. Very cool. They were called and responded within a couple of minutes. I was in a different room, my wife came and got me. When I arrived, the EHT staff were giving him oxygen and he was complaining of severe chest pains. So, I told Robin that I know EXACTLY how he feels and preceded to tell him (and others around), how in 2010, while on vacation in Ohio, after eating at Lone Star Steakhouse (out for my birthday), that I got severe chest pains. We went back to Canada where I was admitted to Toronto General Hospital. I had a clot removed from an artery in my heart and had a stent put in. Anyway, the ambulance showed with 2 paramedics who put Robin on a stretcher and took him to the hospital. Luckily, Robin's wife was at Kalahari and she went to the hospital. Several hours later, Robin's wife called me to say that Robin had a clot, it was removed and a stent put in. He was doing fine and would be checking out on Thursday. Good news!
Robin actually emailed me later and said he was doing fine. Since, he could not do his session on Wednesday, he volunteer to record the session for attendees to watch later. I told him to recover first then if he wanted, he could record it.
As a funny side story to my heart story, my wife will not let me eat ever again at Lone Star Steakhouse!! 🙁
So as I said, I hope next year's conference goes a lot smoother.
Regards,
Roger Lacroix
Capitalware Inc.