Capitalware Inc. would like to announce the official release of MQ Visual Edit V2.0.0. Version 2 includes the following revisions: a new GUI (desktop interface); a rewrite of the internals to improve speed and memory usage; and the implementation of support for topics and subscriptions.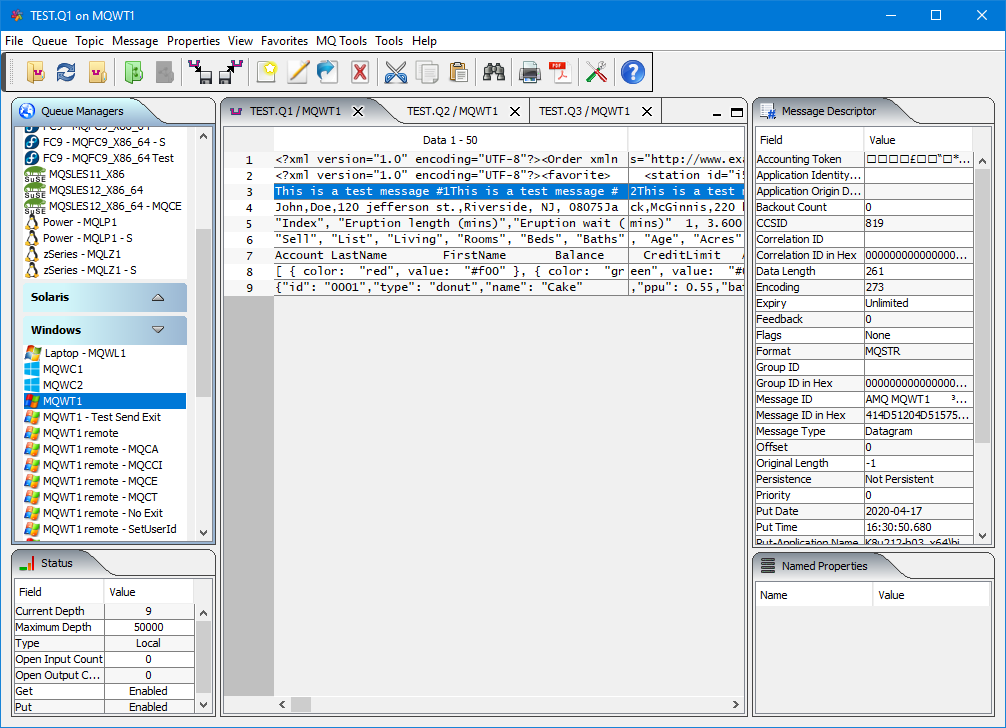 The cost for MQ Visual Edit V2.0.0 is $79.00 USD per user for a 1-year subscription.
For anyone who purchased MQ Visual Edit V1.6.5 in 2016 and wishes to upgrade to Version 2, Capitalware will give you a free 1-year subscription to MQ Visual Edit V2.0.0. Just send an email to support@capitalware.com and we will verify your 2016 MQ Visual Edit purchase and send you a license key for MQ Visual Edit V2.0.0.
Regards,
Roger Lacroix
Capitalware Inc.